"The privilege of a lifetime is to become who you truly are."

– Carl Jung
My Experience and Qualifications
I am a relationship counsellor with more than 25 years
experience. I originally trained as a couple counsellor for Relate where I worked for 14  years. I worked with couples and individuals on their relationship difficulties and also counselled young people and families.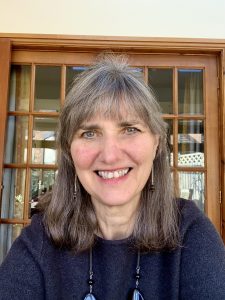 After gaining a BSc (Hons) in Integrative Counselling and setting up my private clinical practice in 2007, I have more recently trained as a Relational Integrative Psychotherapist under the tuition of Richard Erskine with the International Integrative Psychotherapy Association (IIPA).
Alongside my private practice, I have worked in a number of GP settings seeing patients for counselling. I have experience of EAP work (Employee Assistance Programme) and have also worked at Peterborough Prison counselling female prisoners.
I have experience working with:
– Communication difficulties – not talking, frequent rowing or anything in-between
– Affairs
– The impact of divorce on the individual and on the family
– Parenting
– Domestic violence and abuse
– The impact of sex addiction on relationship
– Working with young people who have been impacted by parental conflict, separation or divorce.
Anger management
Low self esteem and lack of self confidence
Bereavement and loss
Loneliness
Suicide
– Feeling suicidal and also with those who have been left behind following a suicide.
– Anxiety, depression, obsessing, personality disorders
• Self harm
• Adult survivors of sexual abuse:
– the impact on relationships with self and others
• Alcohol, drug abuse and gambling
• Sex and sexuality
Qualifications
2012 – Advanced Diploma in Relational Integrative Psychotherapy (Manchester Institute Psychotherapy) IIPA – 4 year Training
2009 – Post Graduate Diploma in Relationship Therapy (Doncaster College) Hull University – 1yr
2007 – Bachelor of Science with Honours in Integrative Counselling (Matrix college) Middlesex University – Required 250 supervised hours
2006 – Certificate Systemic Practice (Relate)
2003 – Talktime certificate (Relate) 200 supervised hours working with young people affected by divorce.
2002 – Certificate Couple Counselling (Relate) – Required 400 supervised hours
1995 – Started Counsellor training.
1984 – HV Cert
1981 – SCM
1979 – RGN
Ongoing Continuous Professional Development  – My professional body (UKCP ) requires me to do 50 hours a year. I easily exceed that level as I believe in the importance of learning, growing and developing both professionally and personally.
My formal trainings have given me the theoretical knowledge, understanding and awareness of how as an individual our sense of self is affected by life events.
Attending different workshops and conferences as well as reading and online webinars are all part of my continuous professional development.
The 'flavour' of workshops I have attended over the years have included:
Working systemically with couples, Working with domestic abuse, Parental conflict & attachment theory, Safeguarding children with trauma and family violence, Survivors course on child sexual abuse, Managing anger, Step families, Suicide, Workshop on sex and sexuality, Families affected by alcohol abuse, CAMHS foundation course, Working with addiction,  Short term counselling, Working across difference, Attachment dying and death, Working with anxiety and depression, Stress management, TA101 workshop.
Over more recent years my CPD has involved exploring more in-depth theoretical concepts and methods such as working with Trauma, shame, abandonment, obsessing and habitual worrying, narcissism, borderline and schizoid process, working with dissociation and regression, transference and countertransference.
Ethics
I am bound by the UKCP ethical codes of practice which can be found on their websites.
I am registered with BUPA and AVIVA Healthcare
All enquires are welcome so please feel free to contact me.